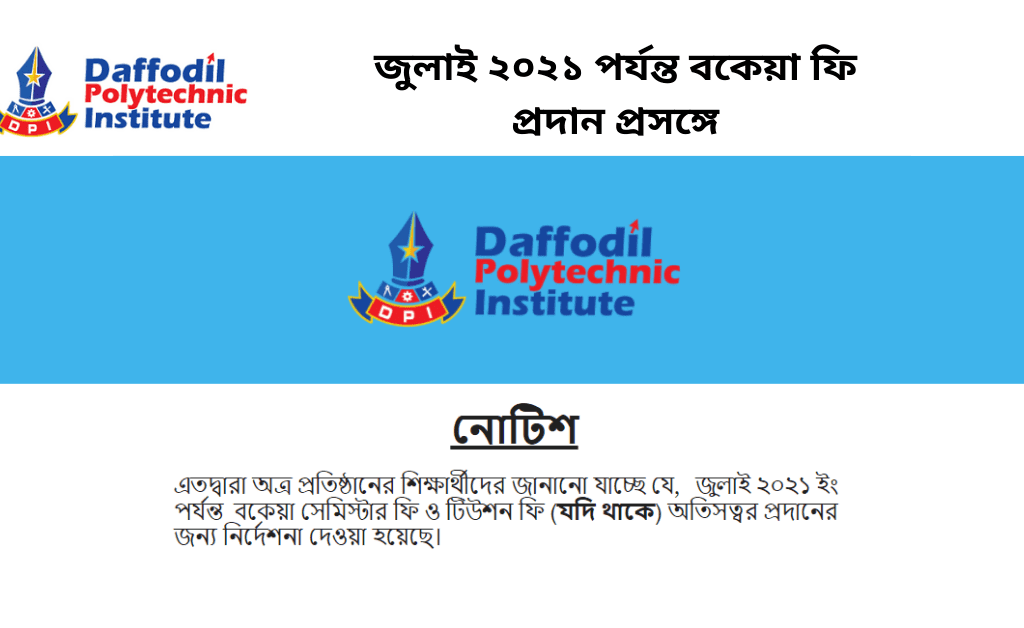 Notice
Regarding payment of arrears of fees till July 2021
The students of this institute are hereby informed that instructions have been given to pay the outstanding semester fees and tuition fees (if any) expeditiously till July 2021.
Also, all types of fees can be paid more easily and quickly from any place through any of the following methods.
Method 01
Fees can be paid through deposit slip from any branch of Al-Arafah Islami Bank Limited subject to fulfillment of the following information.
Bank Name: Al-Arafah Islami Bank Ltd.
Branch name: Panthapath branch.
Account Name: Daffodil Polytechnic Institute
Account Number: 0841020003166
Special Note:
1) When making payment through a deposit slip, you must mention your name and roll number at the cash counter at the time of payment.
2) You have to scan the deposit slip or take a picture and email ([email protected]). Student name, roll number, semester, technology should be mentioned in the email.
Method 02
All types of fees can be paid through bKash.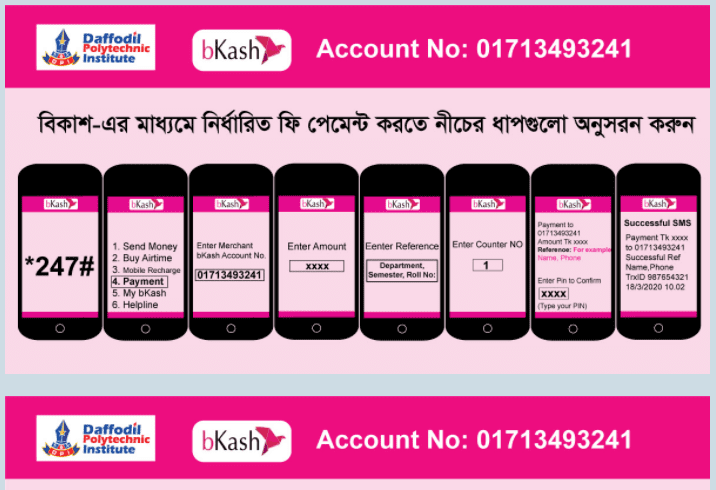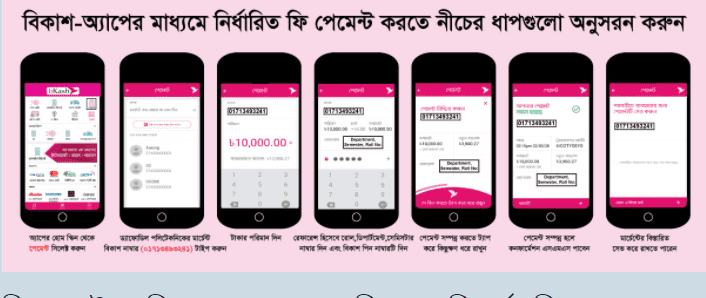 Method 03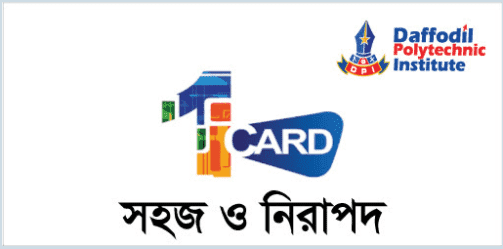 All types of fees can also be paid through the company's own 1-CARD (One Card) app. Paying all kinds of fees through this app is easy, fast and secure. All students of Daffodil Polytechnic are requested to use the 1-CARD (One Card) app for paying all their fees.
The registration process is completed by downloading the app on mobile and how to make payment by activating the payment option is shown in the detailed video.
Special Note:
1) From now on, an invoice for payment of fees will be sent to the students by email within 12 hours after payment of all types of fees, through which a student can be assured of proper receipt of fees.
2) Students are instructed not to contact "01713493241" (Senior Accounts Officer, Mr. Md. Nurur Rahman) regarding deposit of fees.