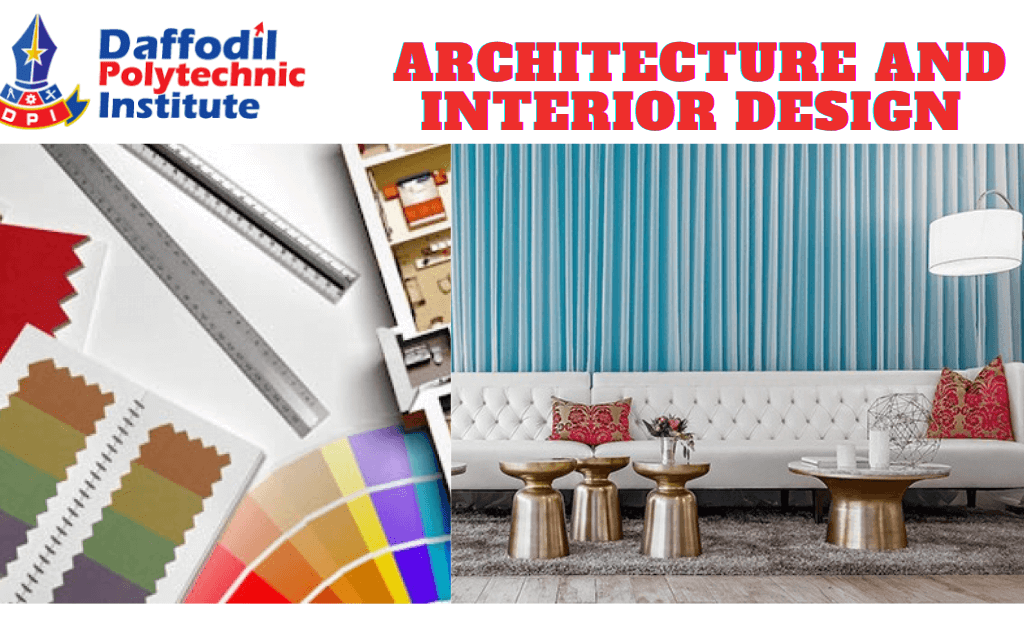 The Profession of the Demands of the Age.
Architecture and Interior Design are the most promising fields of the present time. This is the best field for those who want to take creativity as a profession.
Architecture means to design or design an installation and the person who is involved in or designs this work is called an architect or architect. Architecture and Interior design is basically the design of a building, a bridge, a flyover or any other installation, as well as the proper use of furniture, lights and decorations inside it.
There is a huge demand for an architecture and interior design engineer at home and abroad. In addition to government jobs, there are numerous fields for building a career in the private sector.
Such as- Housing Company, Real Estate Firm, Event Management, Architecture Developer Firm. Apart from this, if an architect wants, he can also do 3D animation, 3D modeling, AutoCAD drawing, rendering, photography. To know more about this you can contact 01713493247. We have a huge lab for hands-on training. With the aim of building a skilled diploma engineer in information technology for the technology dependent job market, they are giving every student the opportunity to study at his own university Daffodil for higher education in the shortest possible time with laptop financial benefits. Various opportunities including work based scholarships, government scholarships, free books. At present, admission in Diploma in Architecture and Interior Design program is going on under Bangladesh Technical Education Board (BTEB) . Contact: Daffodil Polytechnic Institute (DPI) www.dpi.ac