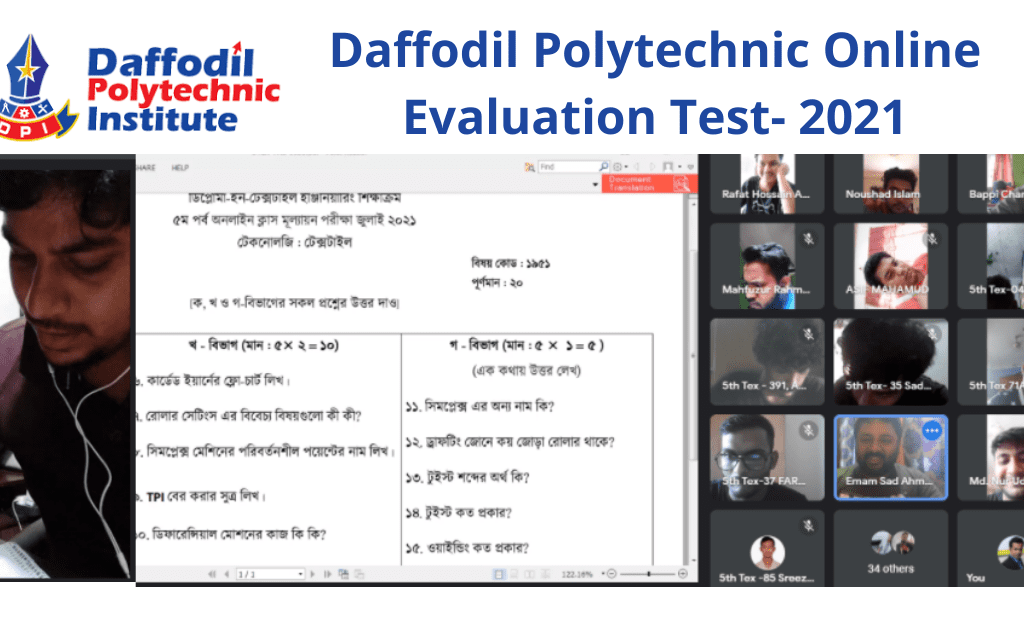 Daffodil Polytechnic Online Evaluation Test- 2021
The country is in the grip of the second wave of the novel Coronavirus! According to the decision of the government, all types of educational institutions in the country are closed. Educational activities are going on online. Students at Daffodil Polytechnic are taking part in the "Online Evaluation Test July 2021" as part of an online education program at home.
More than nine hundred students from all departments of Daffodil Polytechnic from different parts of the country participated on the first day of this online examination which started on June 6, 2021.